SMA Fiber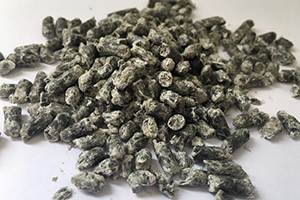 Perfect alternative to cellulose – based admixture for asphalt
DESCRIPTION
SMA Fiber is a granular material that consists of high quality cellulose fiber without modifying additive and doesnt contain bitumen.
CHARACTERISTICS OF SMA FIBER:
GOOD PRICE: SMA Fiber is cheaper than competing cellulose fiber additive.
LOW EXPENDITURE: Smaller amount of additive is needed per ton of mixture to achieve best result.
EASY TO SHIP AND STORE: SMA Fiber, unlink cellulose, does not absorb water and does not require special storage conditions.
USING: Can be used in automatic pneumatic and auger or manual dosing systems.
ADDITIVES ARE USED:
· For all types of asphalt with a high content of bitumen, for example, SMA.
· To prevent separation of the bonding layer and minerals during production.
· To prevent the splitting of the asphalt-concrete mixture during transportation and storage.
Test results