Sinusoidal Kortta Fiber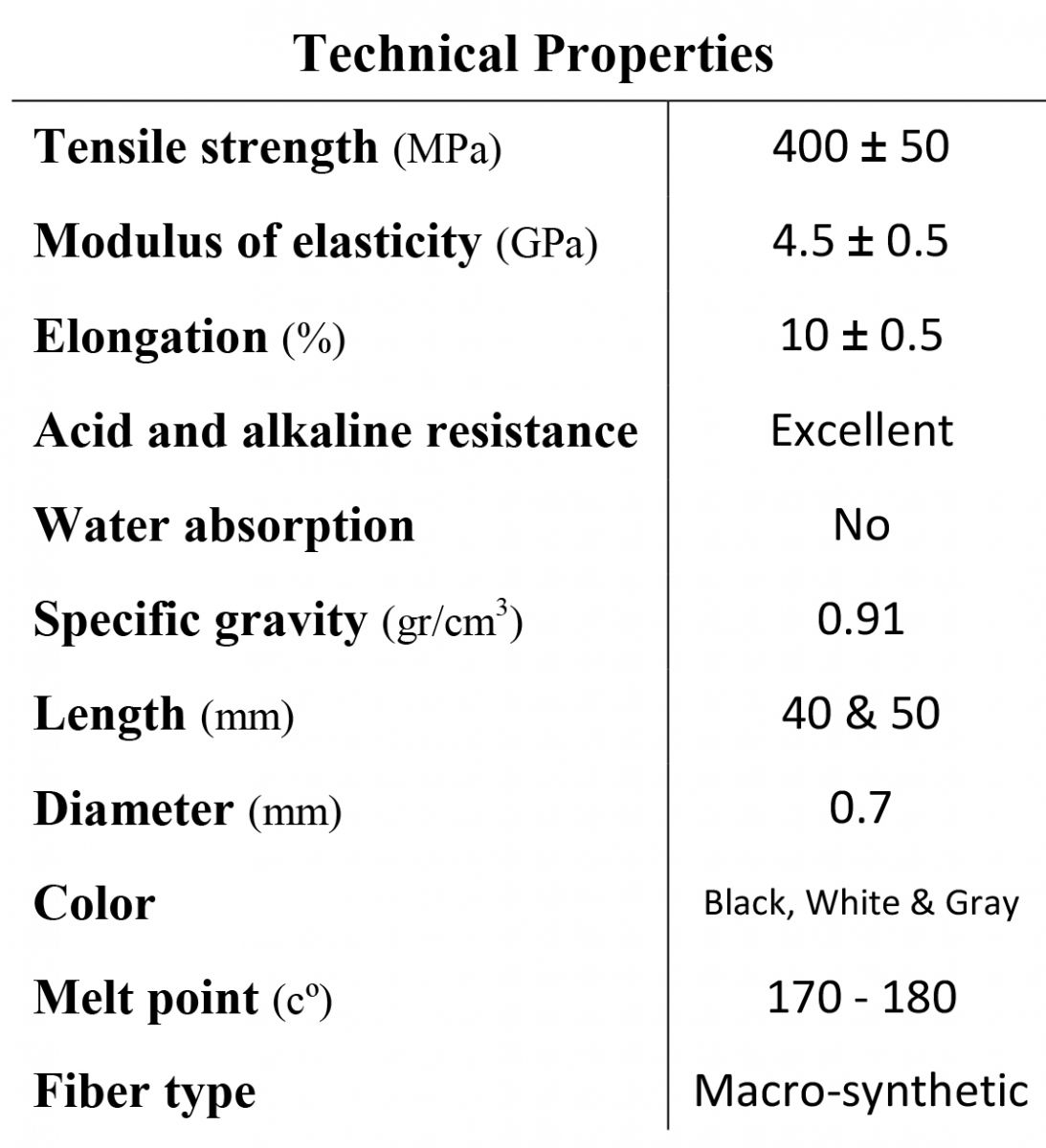 Description:
Sinusoidal macro synthetic fiber is made of pure modified polypropylene / polyolefin. The fiber is produced in types of monofilament with the shape of sinusoidal. This fiber can disperse easily which make it appropriate for concrete mixing and make a homogenous reinforced section.
Application:
Macro fibers are a decent replacement for shrinkage and temperature reinforcement or reduction of steel rebars in concrete sections, and effective crack control in:
- Slabs
- Flooring
- Concrete pavement
- Bridge deck
- Metal deck
- Precast product
Benefits:
The technical and economic benefits of using fiber reinforced concrete are as follows:
- Reducing plastic shrinkage (effective crack control)
- Increasing concrete toughness and fatigue resistance
- Increasing life cycle
- Elimination of corrosion when steel rebar is using
- Increase of construction speed
- Cost saving
- Increasing energy absorption, flexural toughness and residual flexural strength
Dosage:
The usual amount of using fiber is 0.1 % to 1 % of concrete volume (equal to 1 kg to 9 kg per cubic meter). The exact amount of using fiber depends on type of application and demanded residual flexural strength. For any further information and consulting contact the technical unit.
Packaging:
Kortta fibers default packaging is 5 kg and 10 kg bag. For ease of using Kortta fibers are also available in optional packaging.
Mixing:
Kortta fibers can be added directly to the concrete batching system after mixing of the aggregates. In this case 2 to 3 minutes are required for mixing process. Fibers could also be added to truck mixer at the normal recommended dosage rate (usually between 1 kg to 3 kg per cubic meter. In this case 4 to 5 minutes are required for mixing process. It should be noted that using super plasticizer is recommended to reach a homogenous mixing. However, for high dosage of fiber using super plasticizer is obligatory. The fiber concrete can be mixed, sprayed or placed using conventional equipment.